Our Stores
We are one of the first company in the Latvian market ( anno. 1994 ) in the field of
BAGS and LUGGAGE retail with its basic merchandise groups:
§
Travel bags & luggage and travel accesories
§
Business bags: briefcases, attache & cases e.t.c.
§
Ladies & casual bags.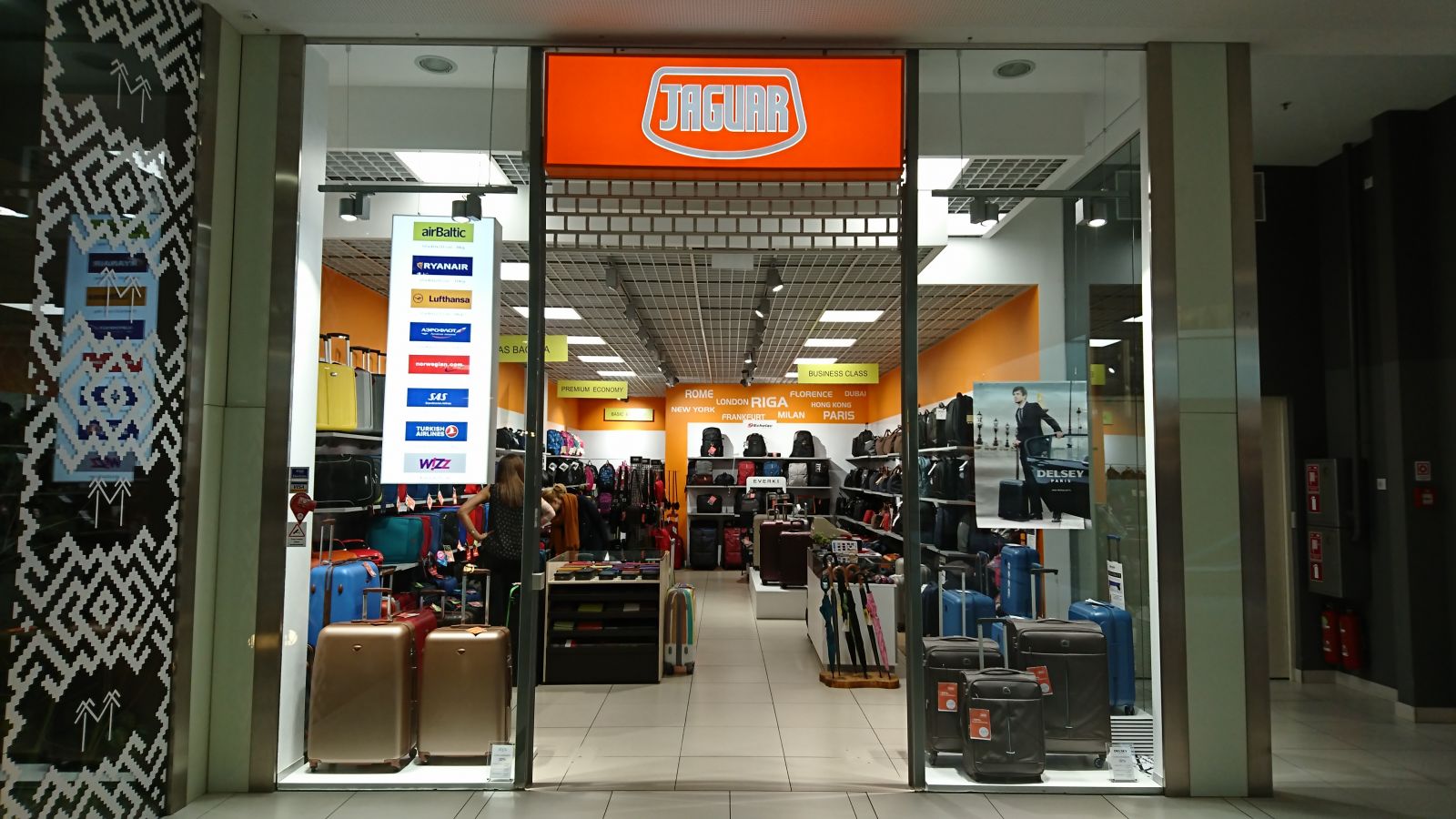 ​

Our aim: to become No.1 in the niche of MIDDLE CLASS LEVEL business & travel goods,
where our idea of Stylish store of Stylish Luggage&Bags with our main concept:
THE SHOP OF TRAVEL, BUSINESS AND LIFESTYLE ACCESSORIES
FOR TRAVELERS OF EVERY KIND
Our objective: to open the stores in alsmot all succesful and highly recognisiable
Shopping Centres in Latvia.
Our stores:

T/P "ALFA" ( Brīvības 372, Rīga - tel. 67 071 635 )
T/C " RĪGA PLAZA" ( Mūkusalas 71 - tel. 67 633 713 )
shop " Koferi" Rīgas centā ( E.Birznieka-Upīša iela 5/7 - tel.67 287 955 )
Riga downtown: multi-brands store "KOFERI", store "JAGUAR"
Our corporate clients: AIR BALTIC, LATVIJAS BANKA, UNIBANKA, HANSABANKA,
VP MARKET, STIMOROL Latvija, LATVIJAS DZIELZCEĻŠ, LATFOOD a.o.
Our pride:
-

from the 2002 p

ilot

case

s JAGUAR is including in standard uniform
of pilot's crew of our National Aircompany
-

aluminum cases

CIAK RONCATO

are in use
by security service of BANK of LATVIA and PAREX Bank.
Our key competition benefits:
§
High quality brands, competitive prices, longterm guaranty and service;
§
Modern and stylish stores
§
Our staff: special attention for its development;
§
LOYAL CUSTOMER Program in cooperation with Latvian tourism agencies
(Alida Turs T.A., Remaco, Kolumbs, T.U.I un citi ) – more than 6000 customer
during last 4 years.